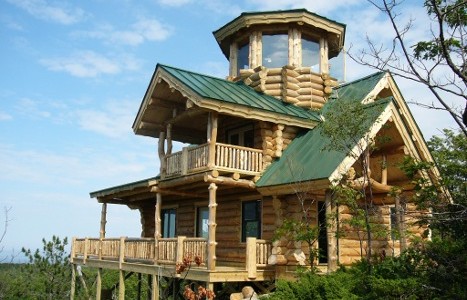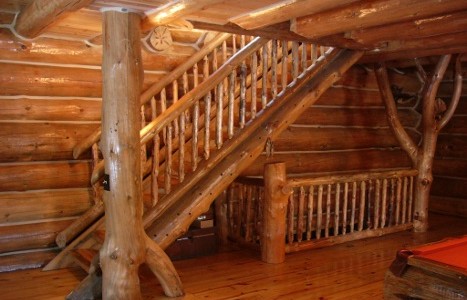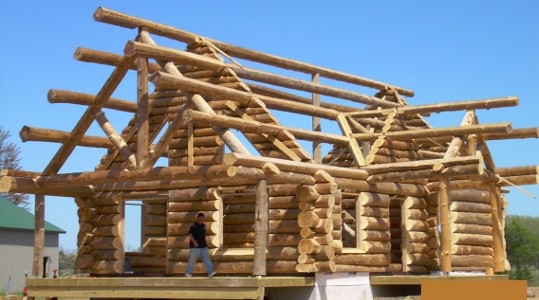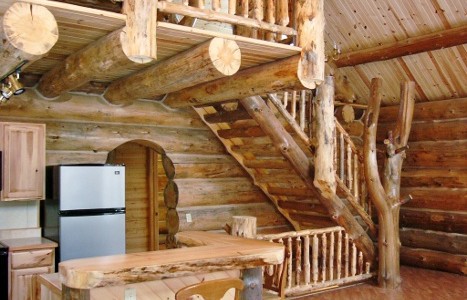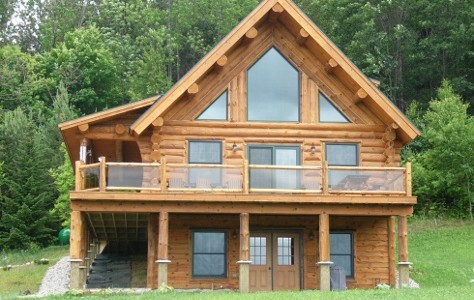 Welcome to Rustic Ozark Log Cabins
Missouri's Trusted Log Home Builders
Did you know that wood is the only natural resource that is renewable? All other natural resources are being depleted. Not trees. There are more trees in volume growing every day than are being cut. Go Green! Go Log!
Here at Rustic Ozark Log Cabins, we feel that serving people in the area of rustic cabins, stairs and railings is one of the most important aspects of our business. We dedicate ourselves to providing quality services and products to everyone, regardless of the size of the job.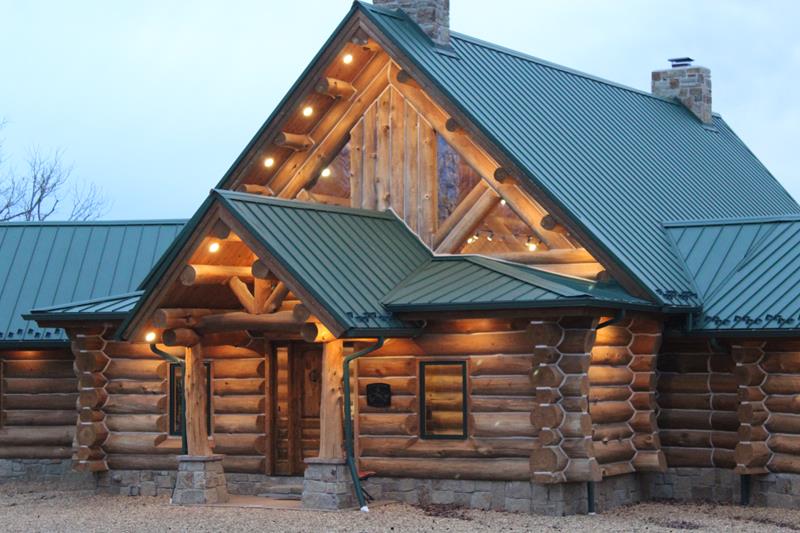 We at Rustic Ozark Log Cabins are buyers of standing timber. We hand select every tree for the logs of your dreamed for log home or log cabin. All the trees are hauled to our log mill where they are stripped of their bark with a high pressure power washer. They are then milled flat on top and bottom for stability and structural soundness, leaving the outside and inside with the natural beauty of the log itself.
For over 35 years, I have personally helped hundreds of happy homeowners make their dream of living in their own log home a reality, be it the little cabin in the woods or the expansive mansion on the hilltop.
Take A Look At Our New Manufacturing Facility
We are located south of Lebanon, Missouri just north of the Ozark National Scenic River-ways in beautiful wooded hills of Missouri cattle country.
In 2017 we built a new manufacturing facility large enough to hold an entire log home! This new facility allows us to work year-round on our clients' new homes, regardless of rain, snow, or Missouri's special brand of hot and humid summer (which has been known to start in March and/or continue until October). Thanks to this major new investment, we're now able to craft our long-lasting and beautiful homes even more quickly and efficiently than before, meaning we can get you comfortably-settled in your new log home even faster!
If You Have Any Questions Feel Free To Ask
Feel free to explore the rest of our site and hopefully become more aware and confident that everyone at Rustic Ozark Log Cabins is here to offer you the best services and products possible.
If you have any questions, please do not hesitate to contact us. We will do our very best to answer all of your questions and to provide references and suggestions if needed. We are more than willing to furnish quotes on any of your future projects. We pride ourselves on fast turn around and personal service.
We are pleased to be serving Lebanon, Rolla, Ft. Leonard Wood, & Lake Ozark, as well as the rest of Missouri and surrounding states.