Click Images to Enlarge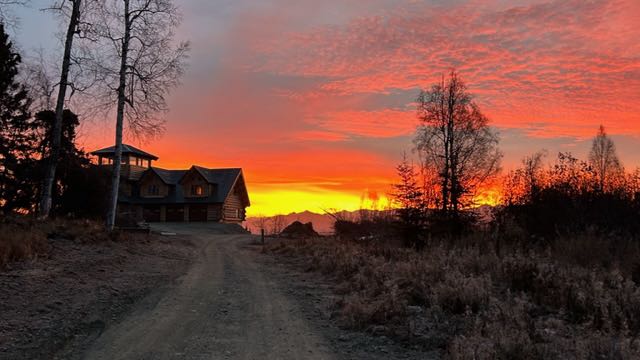 God has led mightily! We as a family, Norman, Barbara Sue, Freeman Ray, and Sue Olia, have moved to Alaska in April 2023! To start the foundation of our own log cabin we had to push 3 to 4 feet of snow off our building site! But it was well worth it. The Lord has given us an awesome view of the Chugach Mountains!
After God's abundant blessings, bringing our own logs in six semi truck loads from Missouri, we are building our own Log Home here on Point Mackenzie, Alaska. We are located just across the Knik Arm of Cook's Inlet from Anchorage Alaska.
Here in Alaska, we will be the Alaska Log home builder for Rustic Ozark Log Cabins LLC. I will be working from our new location here in Alaska doing the pricing and all the paperwork that goes with getting you your dream log home!
We are still running the shop at Lebanon Missouri, handcrafting, beautiful log homes and shipping them all over the United States. Our plant manager at the Lebanon facility is Braydon Miller 417-650-7536.
Norman Troyer
Click Images to Enlarge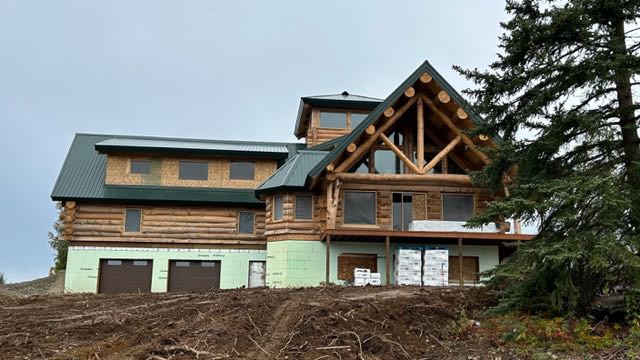 Cabin in Fairbanks Alaska